Congratulation, you have made it through our CV screening! 
Welcome to the interview stage! Before we will get to know each other, we would like to give you some more information so that you can get to know us better and be best prepared for your further process (your upcoming Interview and Case Interview).
Let's get to know accilium better!
You will find some detailed information about accilium. About your career path at accilium as well as what a day in a life as a consultant at accilium might look like for you. Further you will get some insights in our journey, where we come from and where we are going as well as insights in our project-landscape.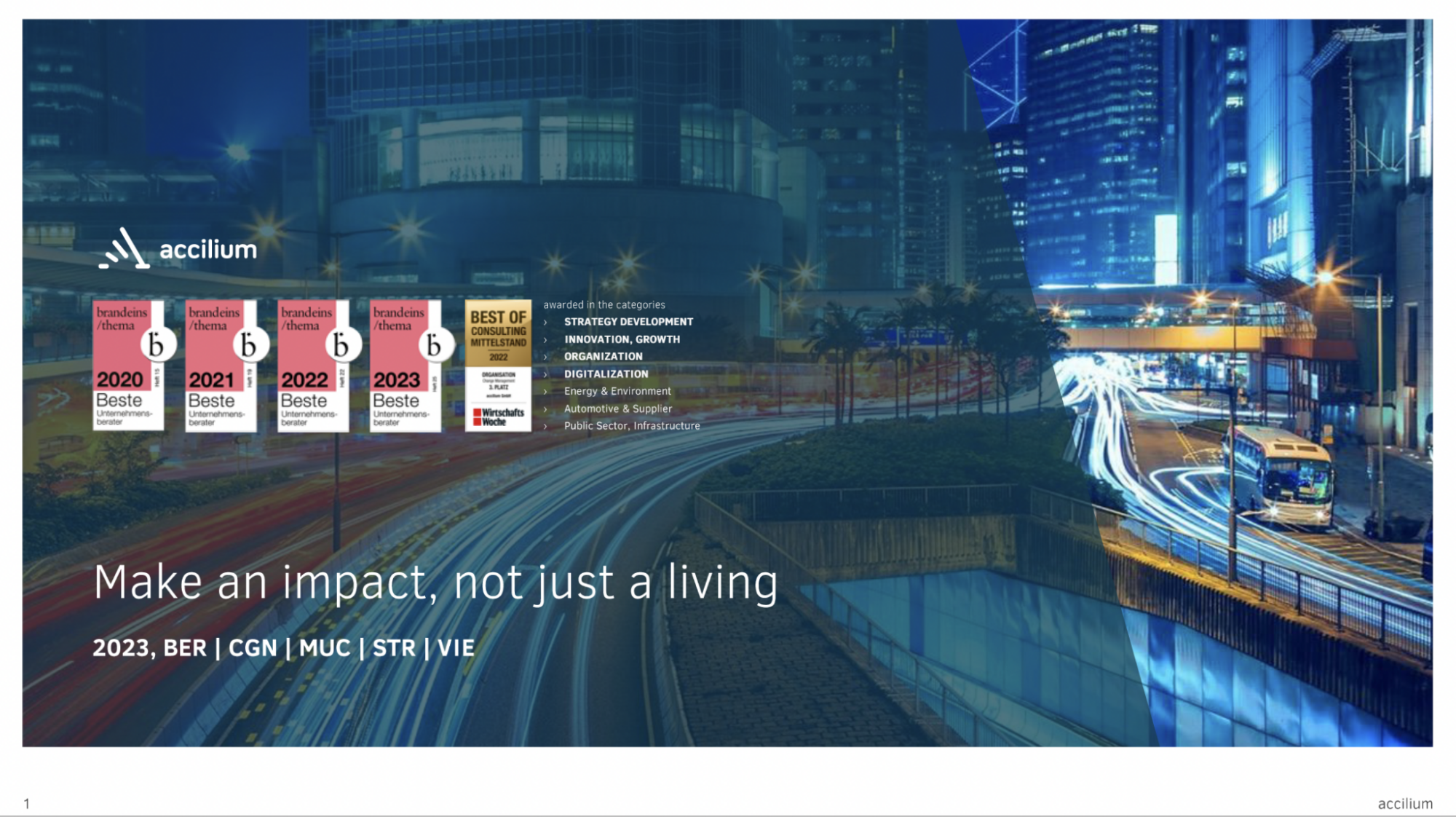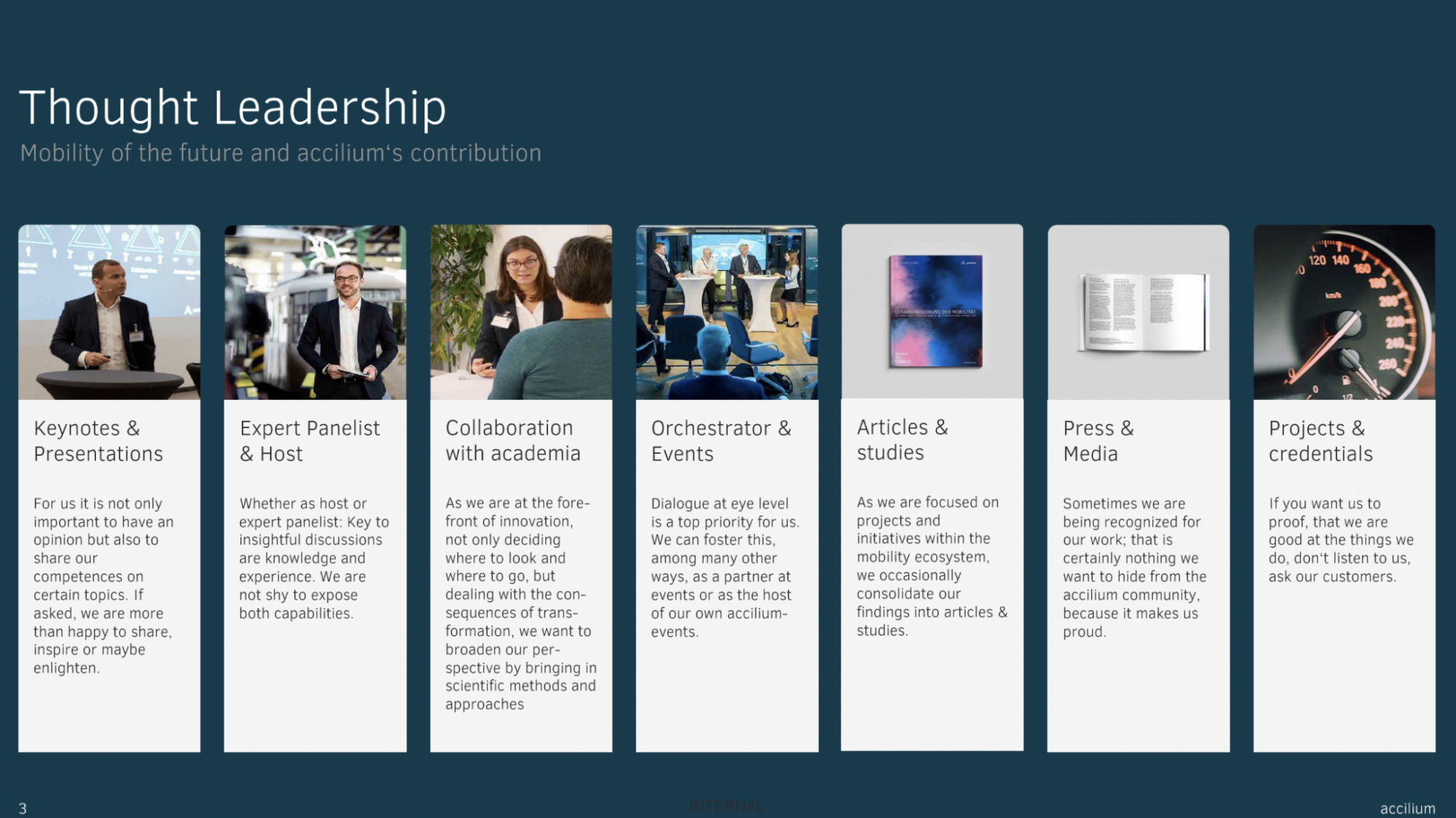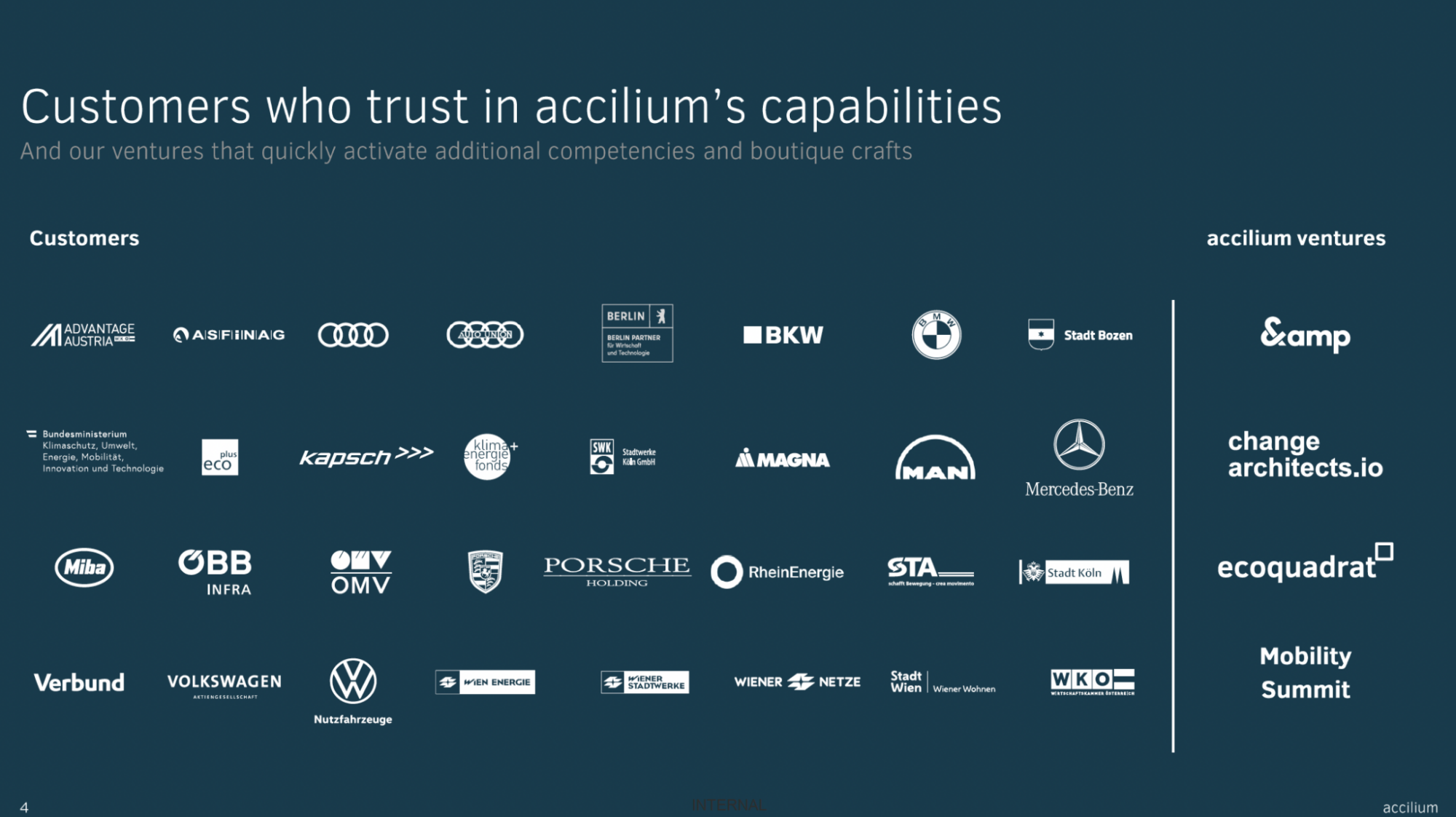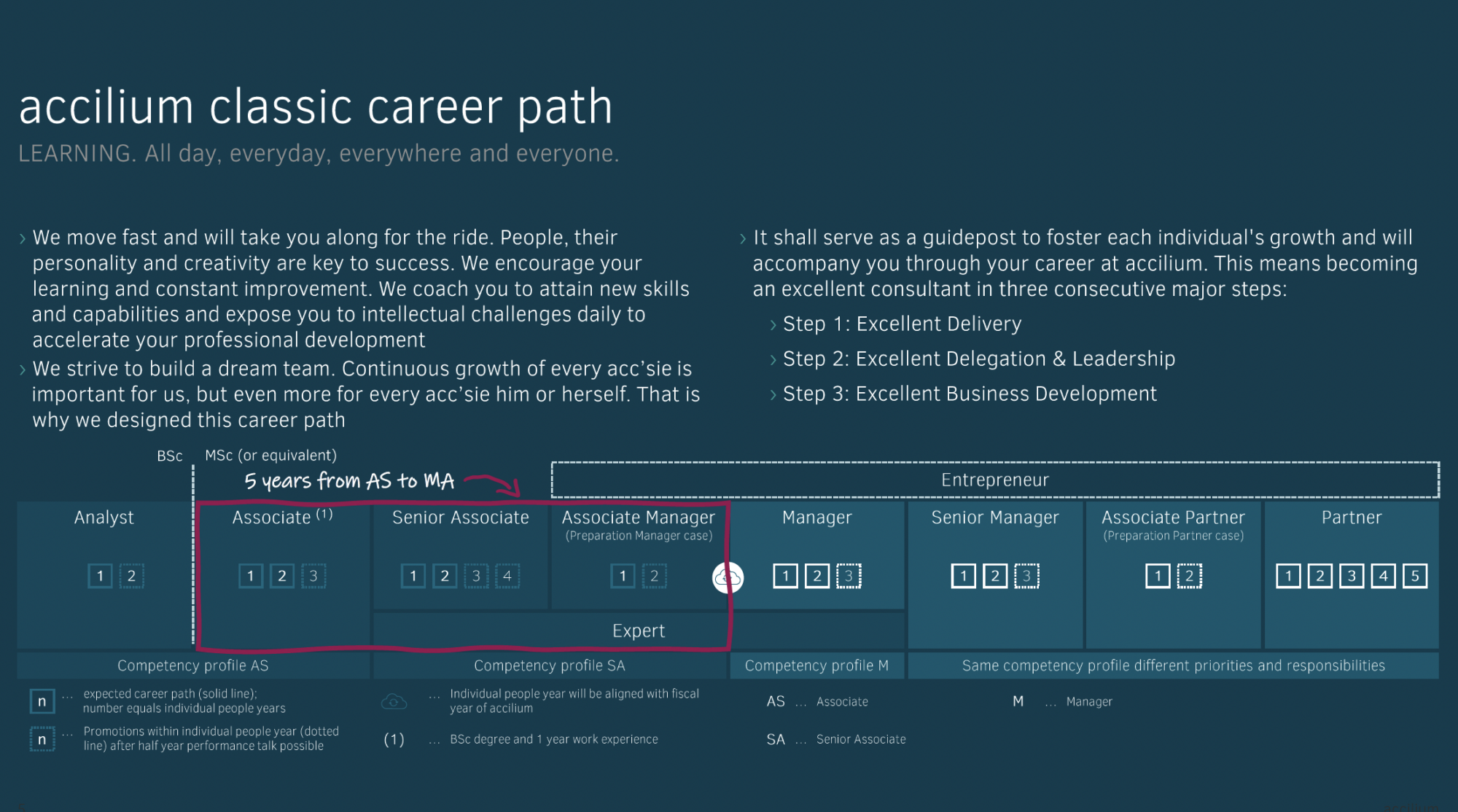 Frequently Asked Questions
You still have questions? Explore our FAQ section for answers!
The section aims to provide quick answers to the questions we hear most frequently. If you can't find what you're looking for, don't hesitate to reach out to life@accilium.com.
You need more insights? Feel free to check out accilium.
Follow us on Instagram and LinkedIn and discover our website and career page, which provide additional insights and references.