We move fast and will take you along for the ride.
People, their personality and creativity are key to our success. We encourage your learning and constant improvement.
We coach you to attain new skills and capabilities and expose you to intellectual challenges on a daily basis.
We want to accelerate your professional development as a consultant at one of Germany's best management consultancies.
Learn more about your career as a consultant at accilium.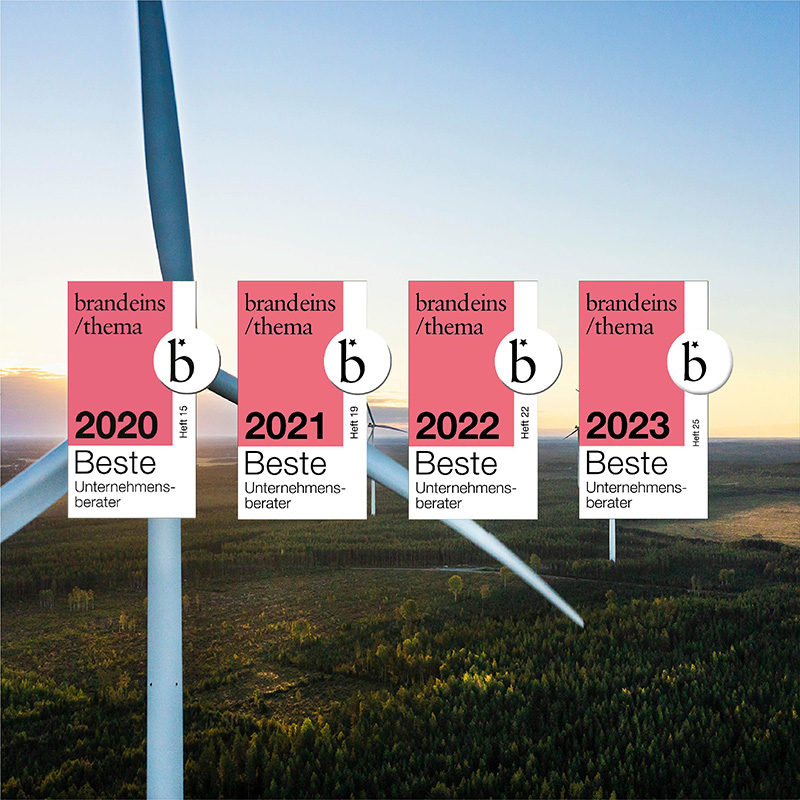 leadership in action is what makes careers at accilium evolve different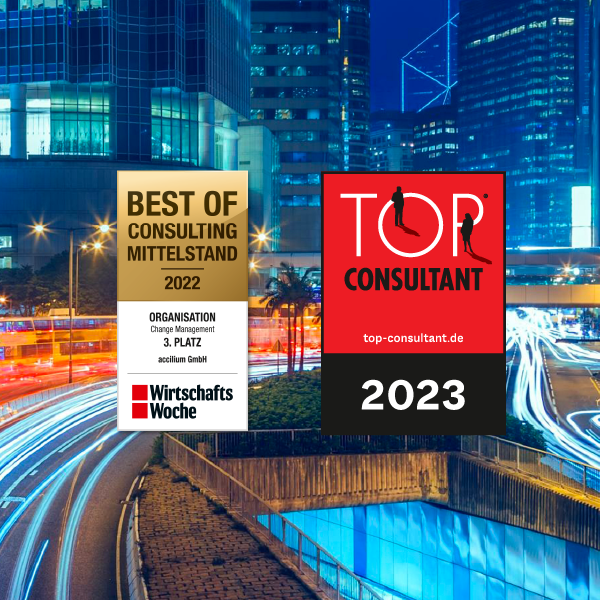 Coaching and feedback is very important to us. We want you to evolve and fulfil your potential as quick as possible through professional coaching and feedback check in's with your manager.
To ensure that this finds enough time and place alongside the project-work, we attached this practise to our yearly OKRs (Objective Key Results) AND it is anchored within the bonus system of the whole management team.
Therefore, we can guarantee that leadership, coaching and learning is provided for you while working at accilium.
your access to an evolving career at accilium
Intern

You would like to tip a toe in the world of management consulting and gain some work experience while studying as a Working Student or Visiting Associate (Intern)?


We take you with us on our journey and provide you with first insights into the world of management consulting.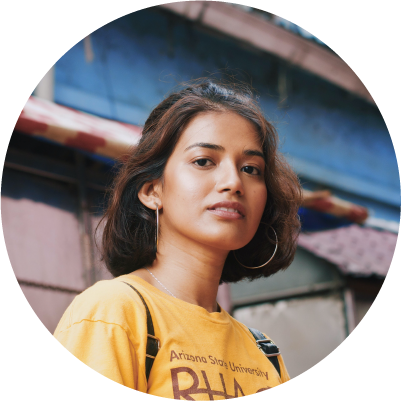 Entry

You have completed your studies and want to jumpstart your career in management consulting as an Analyst or Associate?

We got the right position for you to kickstart your career in management consulting.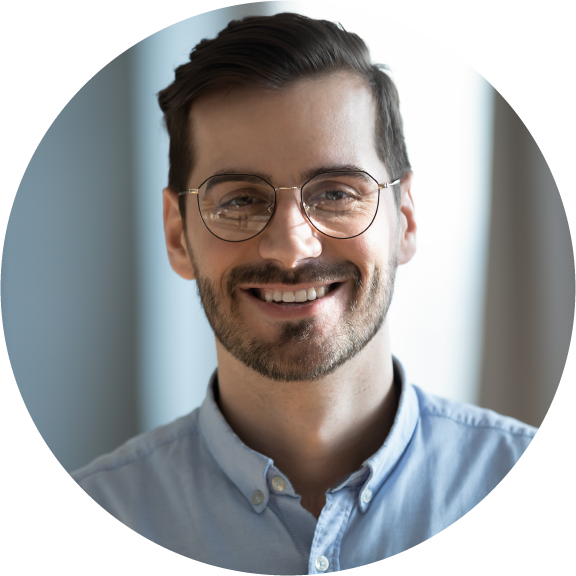 Experienced

You already have gained experience in management consulting or the industry and want to take your career to the next level?

Join accilium as a Senior Associate or Associate Manager, learn the secrets of real leadership and take responsibility for exciting client assignments.

A fast growing management consultancy is the right place for a fast evolving career.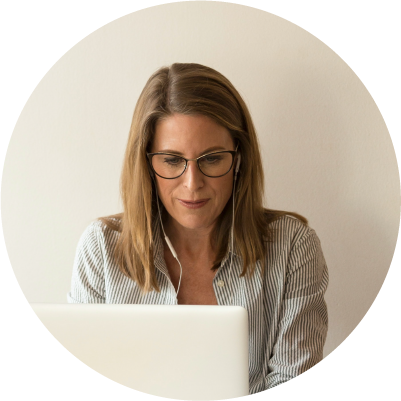 Management

You have gained leadership experience as well as business development experience and want to use your skills as a Manager or Senior Manager?


For those who have seen it all and are looking for a position that allows them to shape the future of accilium, let's get in touch to talk about our Associate Partner or Partner positions.

Shape your team, our company and projects by enabling us to grow fast.

no politics, just performance
We strive to build a dream team. Continuous growth of every acc'sie is important for us and even more for every acc'sie him*herself. Therefore we designed a career path that is 100% transparent: Rank, performance and salary follow a company-wide standard.
With a role-specific competency profile that is elaborated in bi-annual performance talks with your manager, we provide a guidepost to foster each individual's growth. Your career at accilium will evolve in three consecutive major steps: Excellent Delivery at entry level, Excellent Delegation & Leadership at experienced level, Excellent Business Development at executive level.
When we say accelerating we mean it. With our individual people year, we ensure, that your performance is taken into account for your progression from day one. There is no waiting on an allcompany promotion schedule. Promotions and performance talks are scheduled individually according to entry date.

perks at accilium
choose your bonus
To give you more freedom in designing your private life, you will be able to choose between your performance-oriented bonus or 10 extra vacation days at the end of your individual people year.
teambuilding
We love digital, but we love personal contact, too. With our yearly reTreat, the acc'sPerience, senior day and regular team- and project-events we aim to build one-team! Sports-Events in Berlin, Munich or Vienna are jointly organised – registration fee and sports outfit are part of it.
smart working
We consider personal interaction to be very important and want to foster team spirit by spending time together in our offices. You can work 50% remotely and 50% in one of the office locations (BER, MUC, VIE) and easily control this via our Flexible Working app.
digital by design
We are a company that embraces digital by design. Latest generation Microsoft Surfaces, Virtual Reality equipment and five-star-rating home-office displays are provided companywide. Obviously you'll be equipped with an iPhone and a mobile data contract that enables you to work and surf from everywhere.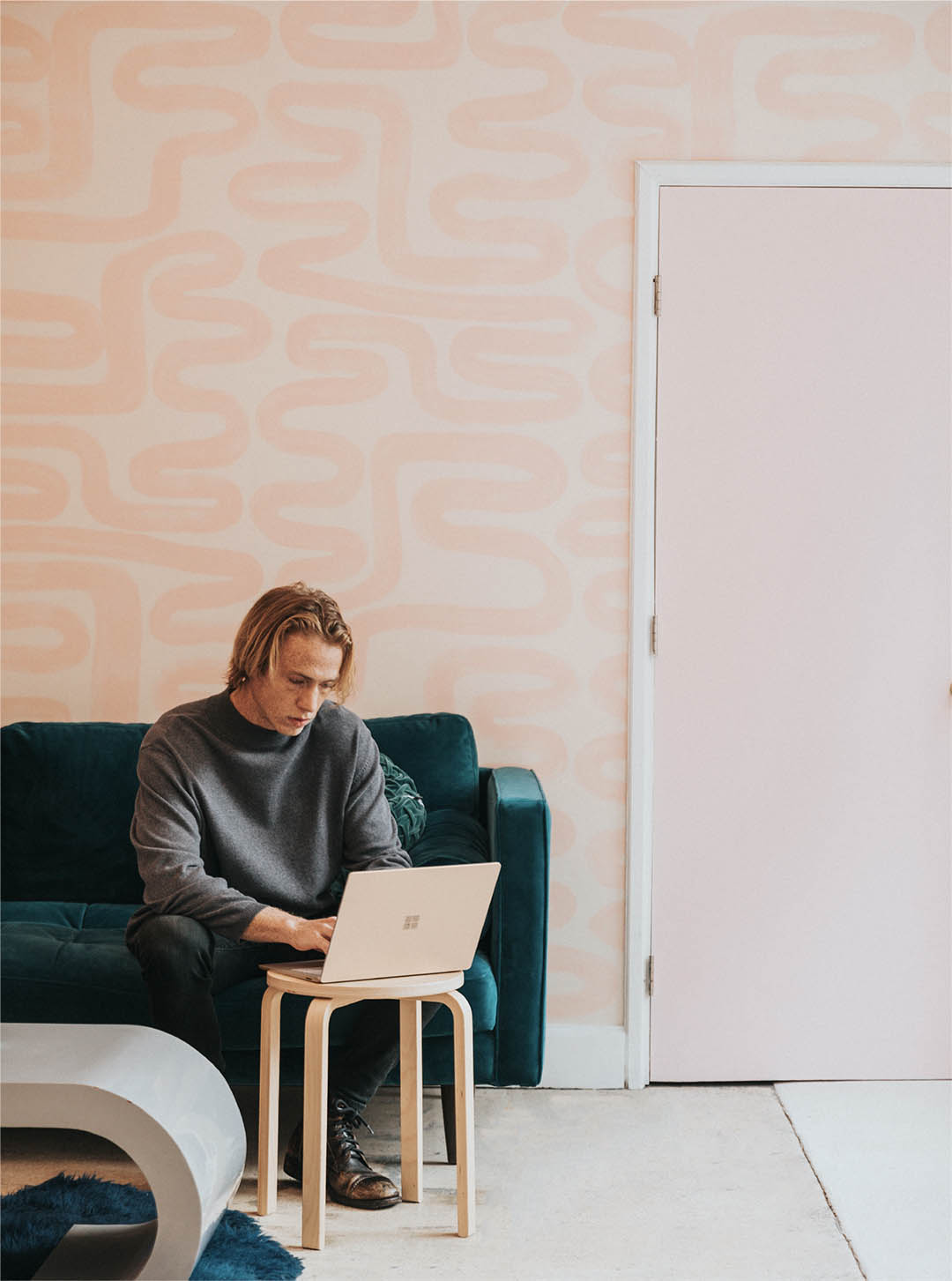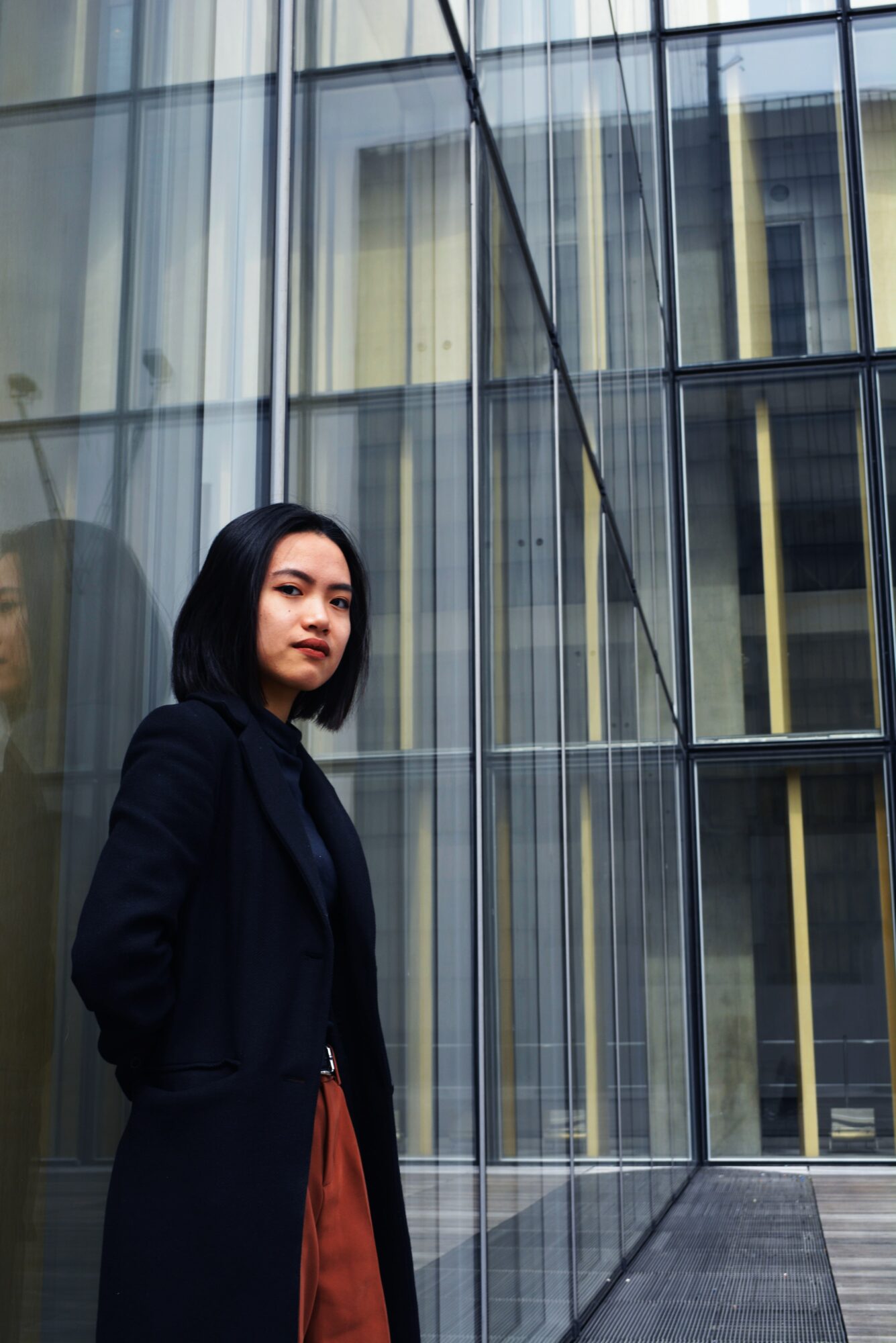 growth at accilium
training
We want you to reach your full potential. So we will equip you with all the tools that enable you to do so. A specific curriculum and various formats for interactive and independent training on your professional skills will be part of your journey. Professional certification (Scrum Master, PMP, Systems Engineering, Kubicle) will be paid, supported and trained together.
coaching
Regular performance check-ins and feedback sessions with your manager and peers will give you guidance along your career path. Your buddy will support you in kickstarting your journey at accilium. Professional coachings will improve your development towards current and future roles.
collaboration
Company-wide meetings are key-formats to stay in touch with your co-acc'sies. Our special-interest communities for topics in the mobility sector, professional trainings and best practice sharings for all levels as well as our biweekly all-company update are thriving collaborative tools at accilium.
Office Locations
BER | MUC | VIE
accilium offers state of the art offices in the city centres of Berlin (Edge Grand Central), Munich (Design Offices) and Vienna (top floor with terrace and a beautiful view at Schubertring).
what our team values about accilium
"Working at accilium means working together in a young and dynamic, but highly professional team, side by side with the clients from day one. It also means to take on responsibility right from the start, working on challenging tasks day by day and growing individually within the company."

Jennifer Duhs – Manager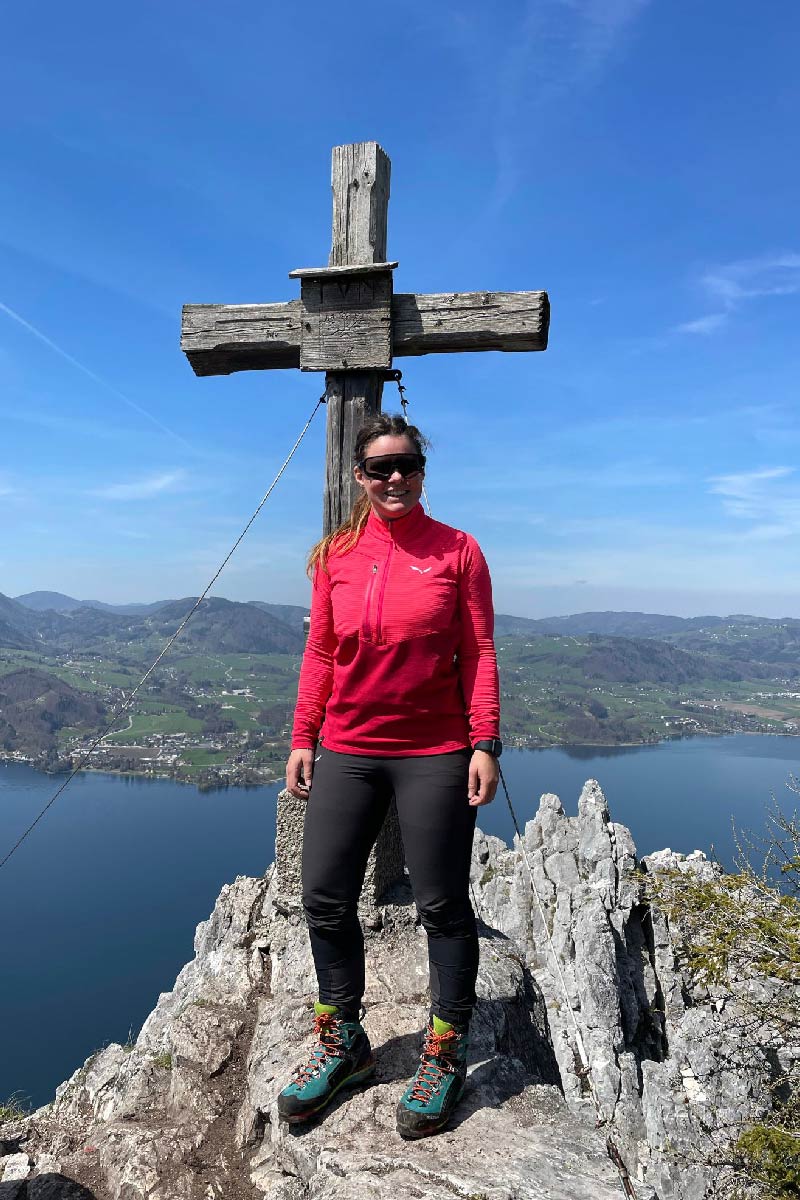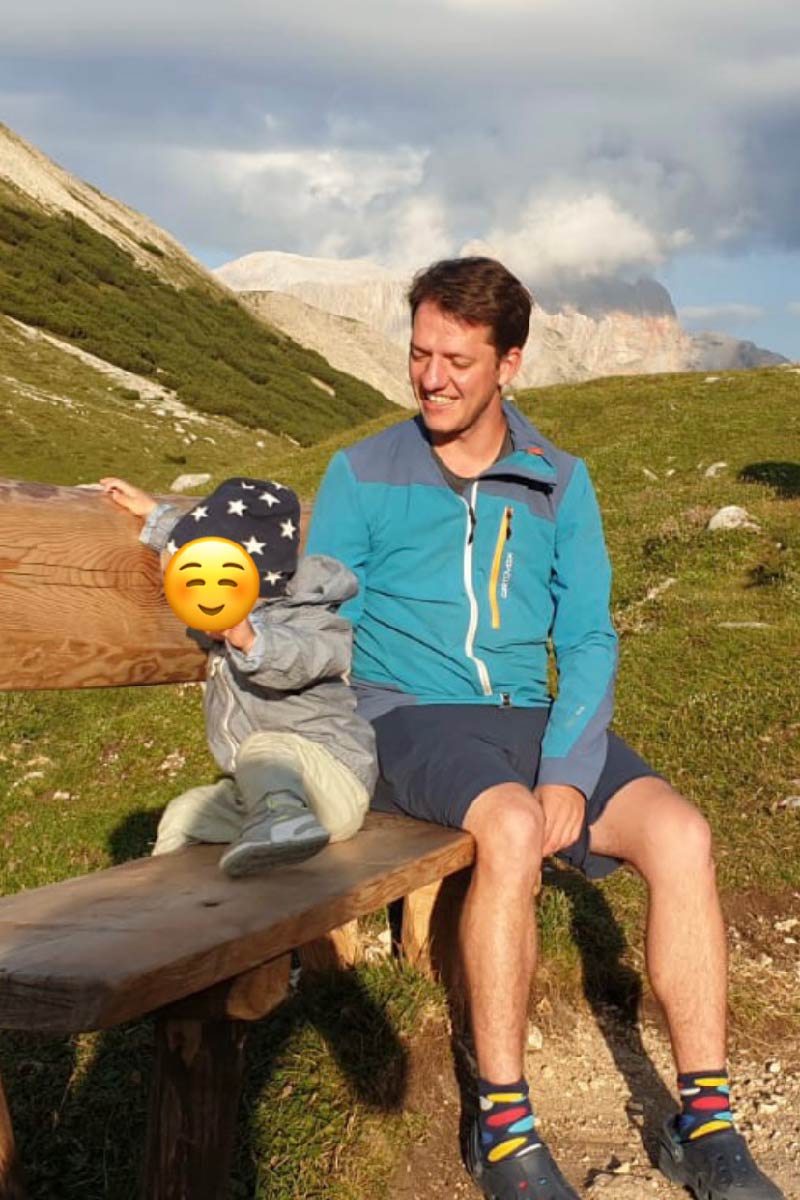 " Being part of a management team allows you to play a significant role in shaping the company – whether it's the development of new subject areas, customers or the company culture. However, especially in the consulting industry, balancing family and career is challenging. In my 3 years working at accilium, I have been able to reconcile two leaves of absence with professional successes, and the insights gained from these are being rolled out to the entire company in a framework – according to the motto build to evolve."

Johannes Florian – Senior Manager
the application process explained
Apply for the job opening of your interest
Simply apply via the "Apply now" or "Browse all current job opportunities" button directly via the website by uploading your CV, your certificate of your highest educational qualification and answer the questions about your earliest start date as well as German language skills.
You will receive a mail from our recruitment team that your application was successful.
Receive a notification mail
Schedule your first interview
You will receive a call or mail to schedule your first interview (50 minutes), which takes place with someone from the management team via Teams.
Right after your interview you will receive a link to take the accilium test. You have 30 minutes to answer 10 questions.
Schedule your case interview
You will schedule your final interview – the case interview – after the first interview and accilium test have been successful. The case interview will take place with another member of the management team and takes 1 hour.
The member of the management team that you have spoken last with, will give you a call to let you know if you will receive an official offer from accilium and people operations will send through the documents.
Get in touch!
Katrin is part of our People Operations team. She will answer your questions related to the recruitment process, open positions and general questions about accilium. Feel free to contact her via life@accilium.com – she is looking forward to hearing from you!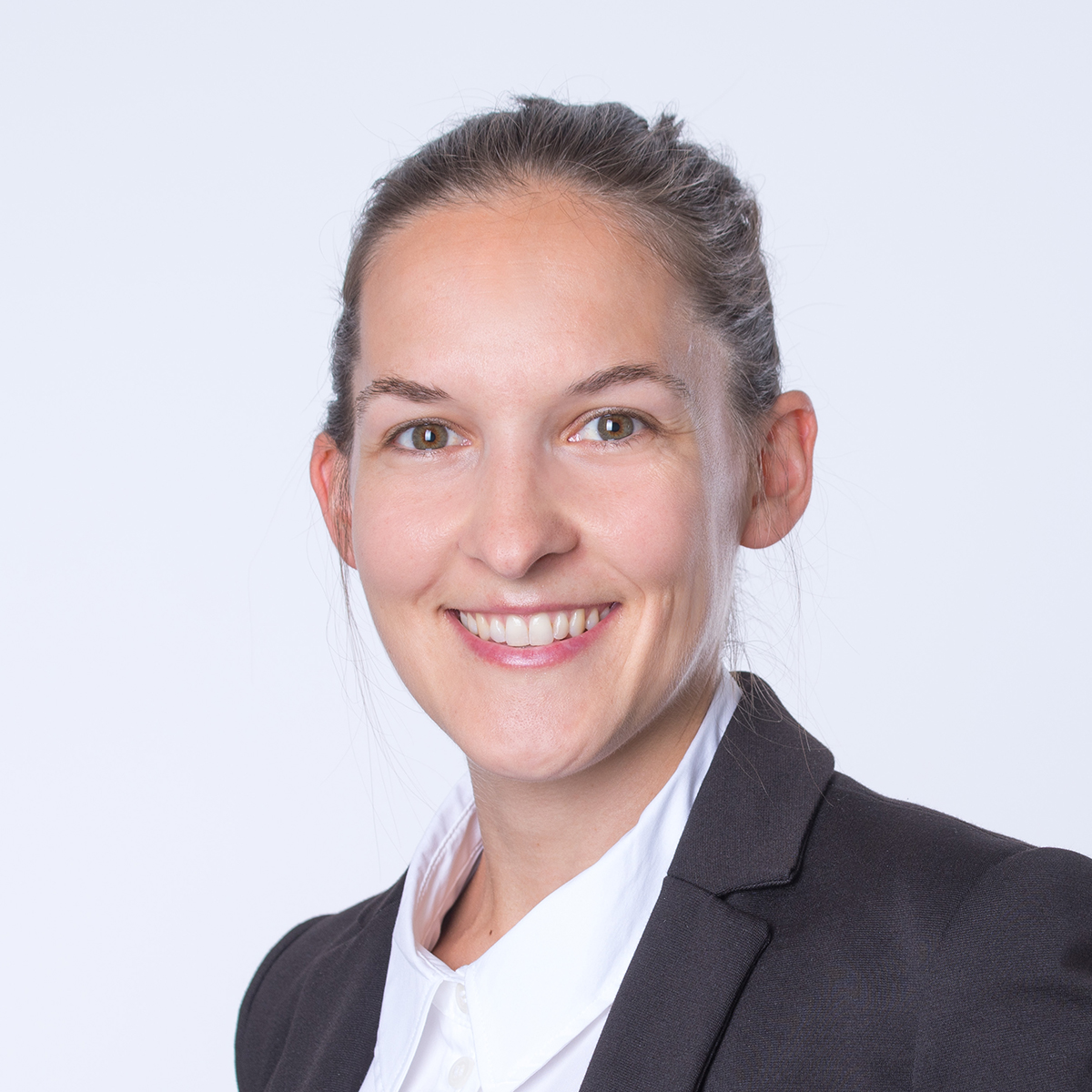 Senior Associate
People Operations