The urban mobility market comprises a variety of mobility offerings that are increasingly post-fossil, multi modal and (partially) autonomous. In addition to offerings such as shared micro-mobility, shared electric bicycles and scooters, the concept of Mobility as a Service (MaaS) is gaining importance.
Mobility providers will have to see themselves as fundamentally 'integrated' – as part of a comprehensive on-demand mobility that is oriented to customer benefits. Ride-hailing operators such as Uber and Lyft providing an on-demand service have played a large role in the new urban mobility market.
But the market is under pressure.
Ride-hailing through times of crisis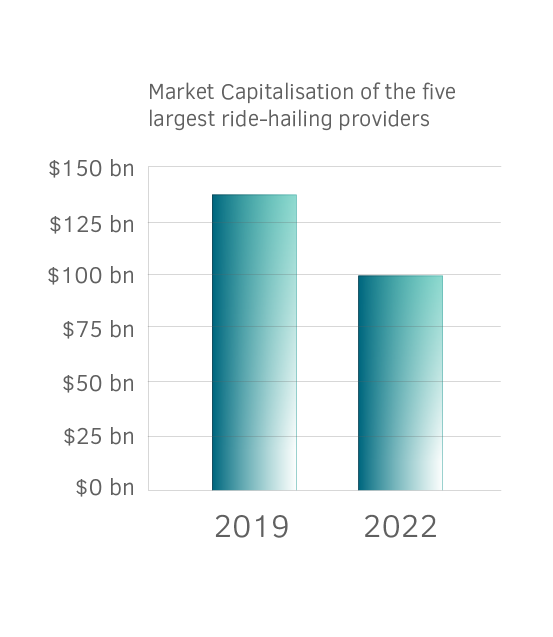 After a strong growth trend and a literal hype around ride-hailing, the five largest ride hailing-operators have suffered from a drop in market capitalization from 138 to 100 billion between 2019 to 2022.

The COVID-19 pandemic disrupted the mobility sector and had far-reaching implications on consumer behaviour. Future players in the urban mobility market will have to adapt accordingly and take action to remain resilient in times of crisis.

What can ride-hailing operators do to remain resilient and become profitable in the future?
Unique markets require diverse business models
Ride hailing operators need to take this into account when penetrating a specific market.

While most global ride hailing players share common business models such as auctioning the hail price or acting as an orchestrator between customers and drivers, Uber has lately been developing its subscription model and Singaporean giant Grab has a strong focus on cross-selling to offer the highest amount of solutions possible.

Business model innovation is key to react to changes in customer demands and to reduce the risk of potential crises.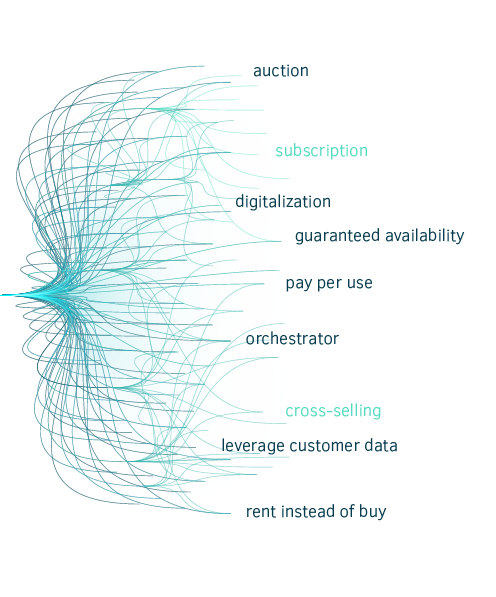 Unique markets require diverse business models
Urban mobility markets are unique. Within a geography as intensively connected as Western Europe, mobility patterns still vary greatly among large capitals as Madrid, London or Berlin. While London has 20 times the amount of Private Hire Vehicles (PHVs – Uber and Co.) as Berlin (with a population three times the size), it counts only half of bicycles per inhabitant. As for the Spanish capital, car ownership per inhabitant is more than twice as high as in London and Berlin.

Business model innovation is the key
Business model innovation has to be assured on a market-by-market basis. The mobility market (e.g. Ride-Hailing) is still very local. You may not be able to offer the same product with the same outcome in two different markets.
Therefore, it is important to uniquely combine a strong inside perspectives from the industry with the perspective of the public sector with a well-defined tool set and methodological background.
This way a clear market entry strategy based on the specific needs of the product can be designed. With a sharp sense for local needs. That works for ride-hailing products just as well as micro-mobility.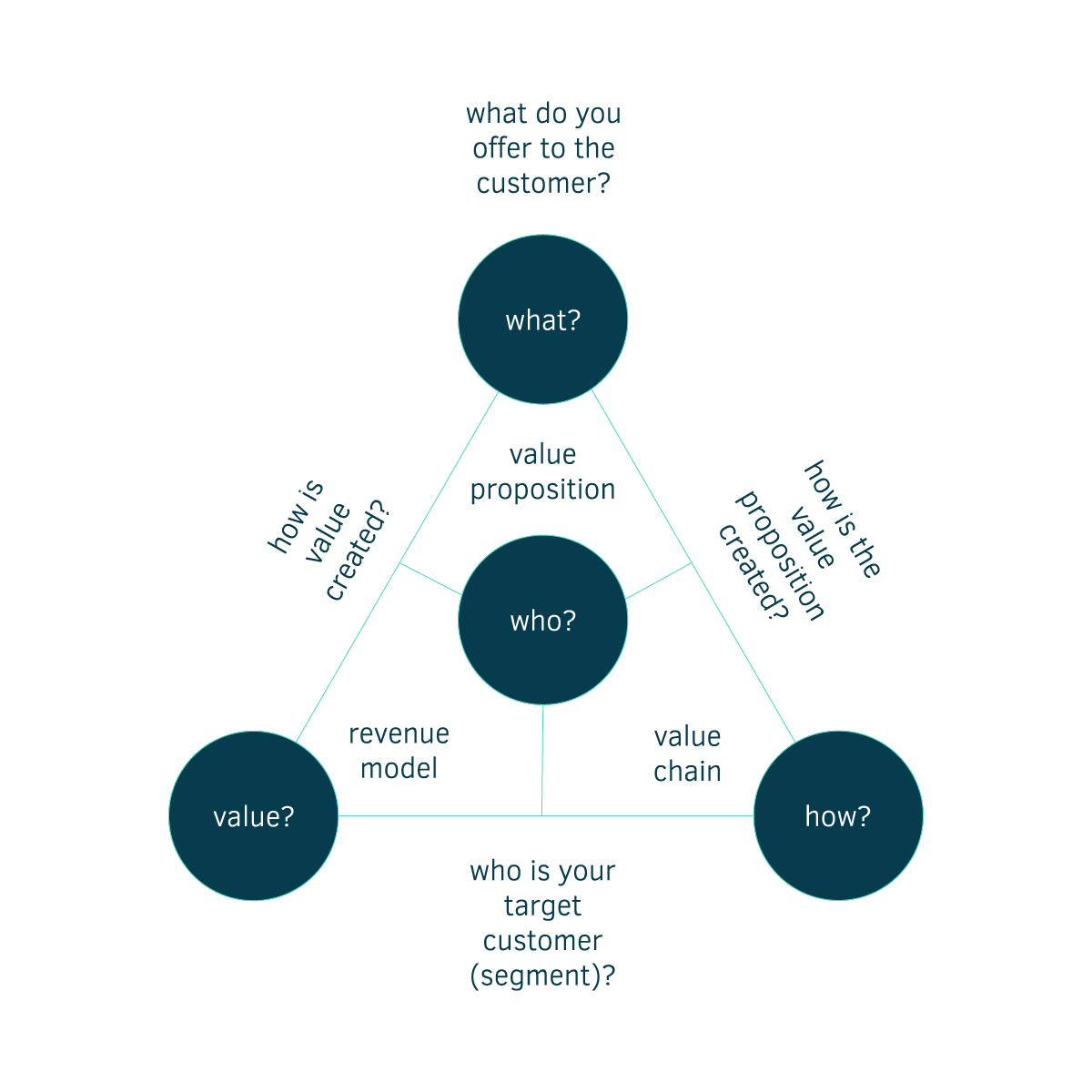 Latest insights: