Until recently, vehicle manufacturers around the world have stood by the statement that: "Electric Vehicles are a niche, and will never go mass market". Then a big transition occurred and in 2019 car shows from Los Angeles to Frankfurt shared one irrefutable position: electric is the future.
From a niche market to Electric Vehicles being the future
The widespread adoption of Electric Vehicles (EVs) holds the potential for a more sustainable future for both the automotive and energy industry. Working in collaboration, accilium and DNV GL´s latest position paper Electric Vehicles: the merger of the automotive and energy industry investigates the potential for and business models of Electric Vehicles for both utilities as well as vehicle manufacturers.
It explores:
How the EV closes the gap between the automotive and energy industry and the role EVs play in current and new business models
How utilities, vehicle manufacturers and customers can benefit from the new mobility ecosystem which encompasses the Electric Vehicle.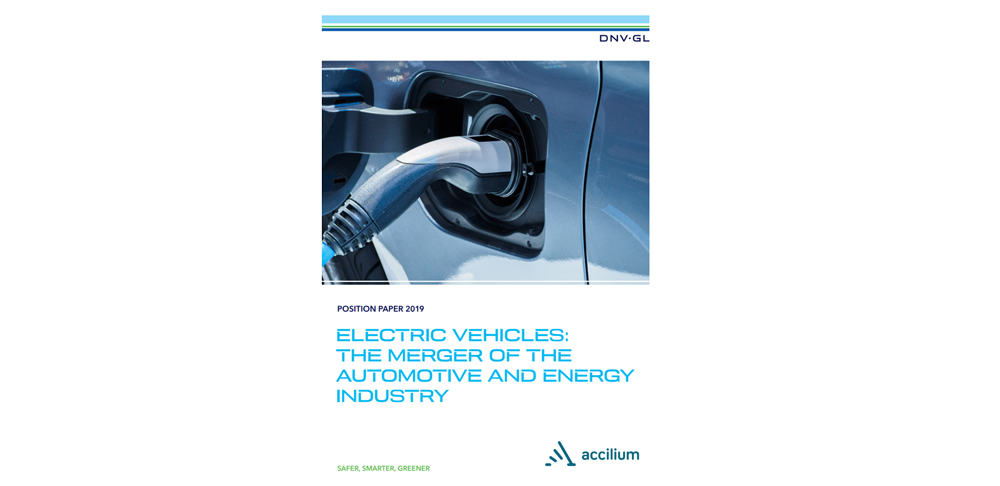 Download your copy today to find out how e-mobility will transform the automotive and energy industry by converging these two historically distinct sectors to enable a set of new business opportunities.
LATEST INSIGHTS