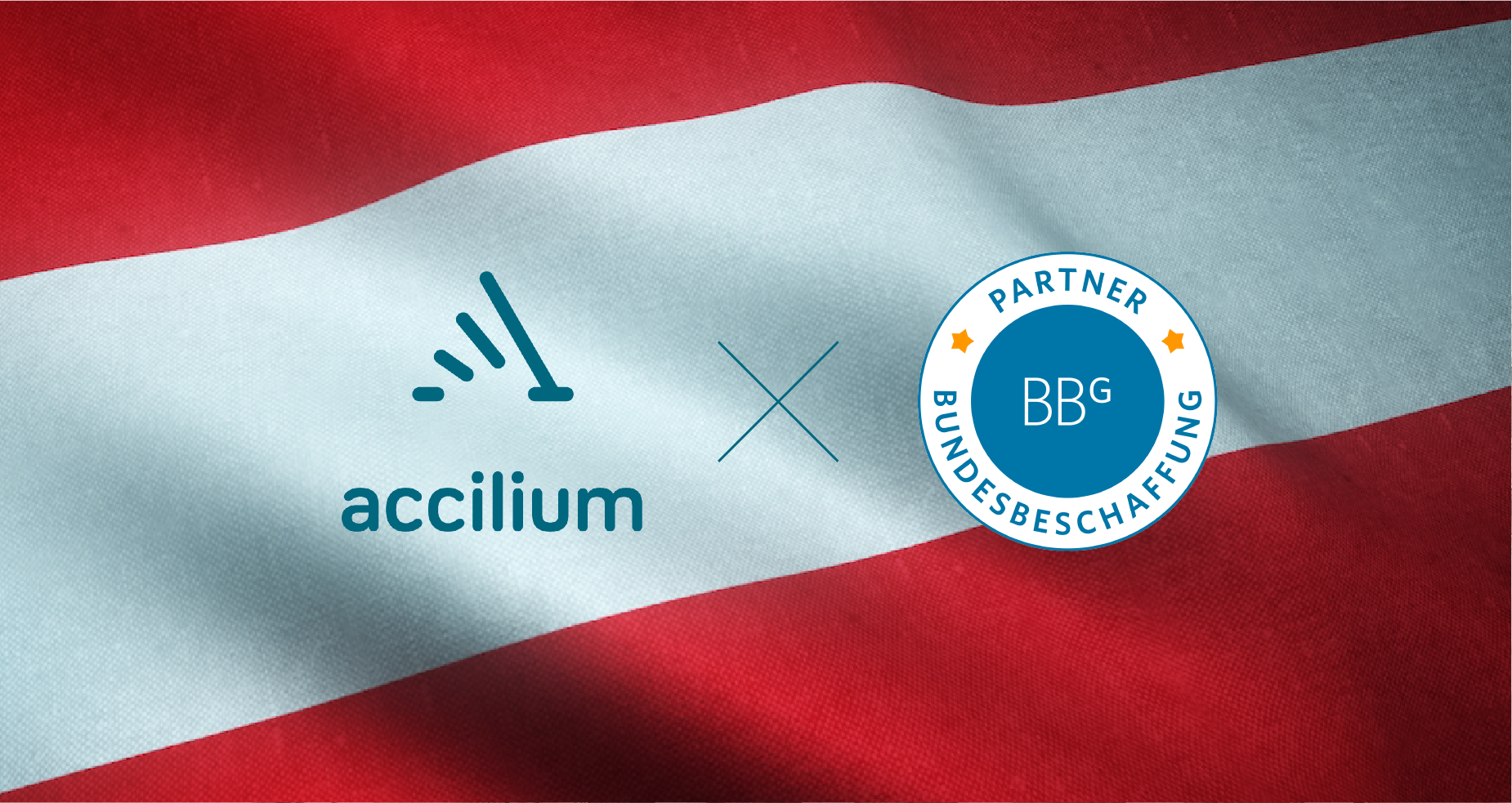 accilium wins 3-year framework contract with the Republic of Austria to accelerate digital transformation
Public procurement usually involves lengthy processes and complex tenders. Our new framework agreement with the Bundesbeschaffung GmbH makes this process much more efficient and seamless. As an officially listed partner of Bundesbeschaffung Österreich (BBG), public sector clients can directly commission accilium and our comprehensive range of digital transformation services. You can find accilium in the BBG e-shop under the business number: 5105.04584
Services at a glance:
Analysis of the current status and development of optimisation processes and implementation proposals for the use of digital means
Support for company building projects
Support with methodological competence such as LEAN Canvas, Design Thinking, Agile (e.g. Scrum)
Conducting workshops (e.g. management training)
Change-Management
Support in the search for suitable software solutions
Support for implementation projects
Quality assurance of external service providers
Implementation of digital product information and tracking systems
Selection and implementation of digital CO2 emission, waste and wastewater tracking systems
Support and assistance with the automated creation of ESG/CSR reports
Advantages at a glance:
Fast: No more lengthy and complicated tendering procedures. Services are purchased directly via the e-shop of the Federal Procurement Agency.
Reliable: By working with the Federal Procurement Agency, you can be sure that our services meet the high requirements of the public sector.
Cost-efficient: The framework agreement gives you access to our services at competitive prices.
We are happy to explain the services in detail in a personal meeting.
Oliver Danninger
Associate Partner, Capability Lead Sustainability & CSRD, Integrated Mobility