Many employees believe that companies do not really value a learning culture and that it is just a buzzword. Time to rethink: let us show you why a learning culture is essential important for career development and, ultimately, business success.
As the business world continues to evolve at a rapid pace, it's becoming increasingly important for employees to benefit from a learning culture. A positive learning culture can lead to a number of benefits for both the organization and its employees, including increased innovation, improved employee engagement, and overall growth.
But what exactly is a learning culture?
Simply put, it's an environment where individuals feel encouraged and empowered to continuously learn and develop new skills. This can include formal training programmes, but it also encompasses the informal sharing of knowledge and experience between team members.
---
So why do we, at accilium, invest so heavily in the learning and development of our people? The answer is simple: it's ingrained in our company's DNA. Our slogan "BUILD TO EVOLVE" reflects our commitment to continuous growth and development. Learning is not only a priority in our hiring process and in our day-to-day work, but it's also essential to our success as a company.
Investing in the learning and development of our people has a direct and positive impact on our business. It leads to better management of inevitable change, increased customer satisfaction, higher productivity, lower turnover, and higher profits. It's a win-win situation for everyone involved. When employees are invested in and given the opportunity to learn and grow, they are more engaged and motivated in their work, leading to increased productivity and job satisfaction.

At accilium, we prioritise leadership and mentoring and training opportunities. Now, let's break this down and form it into three actionable implementations.
3 implementations of a learning culture at work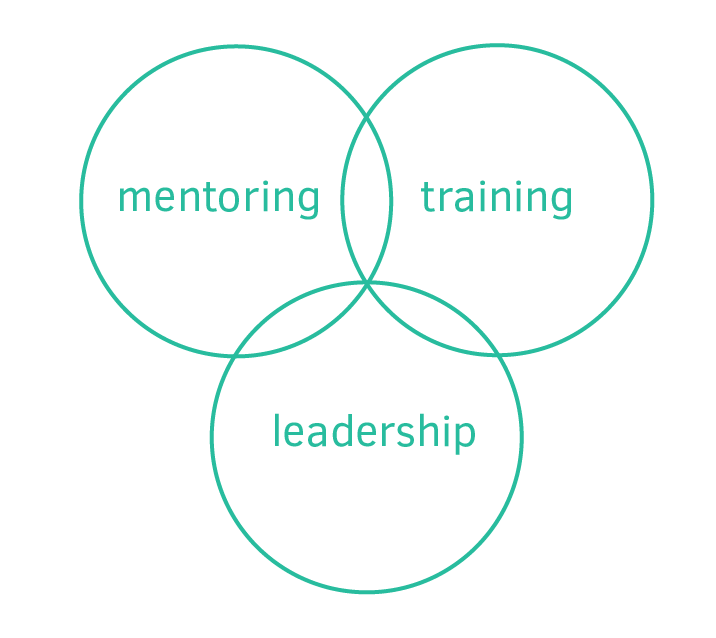 1. Our management team has created a competency profile for consultants at all levels, that serves as a roadmap for career development and growth. This profile includes 12 competency areas, 21 specific competencies, and around 250 behavioural anchors that indicate certain competencies such as the soft skills required.
2. One way we support mentoring is through regular one-on-one meetings between managers and employees. These meetings give our employees the opportunity to receive guidance and advice from their managers, who have more experience and knowledge in this area. They can discuss their goals, receive feedback, and work together on professional development plans – it is a meeting at eye level.
3. Training opportunities are also a top priority at accilium. We offer a comprehensive training curriculum, including internal training, best practice sharing, knowledge sharing, as well as external training and events where employees can ask questions directly to the founders or invited guests. We have also relaunched our "Training Curriculum 2.0 (TC2.0)" which is based on the competency profile and divided into three forms of learning: "on-the-job", "off-the-job" and "self-learning". This includes mandatory certifications throughout an employee's career path. These certifications are obtained by each acc'sie (employee at accilium), along with 22 different training and development formats, resulting in approximately 58 training hours per year, depending on the rank.

The following quote is the guiding principle behind our approach to learning and development at accilium. We are a learning organisation, and we see it as crucial for our success.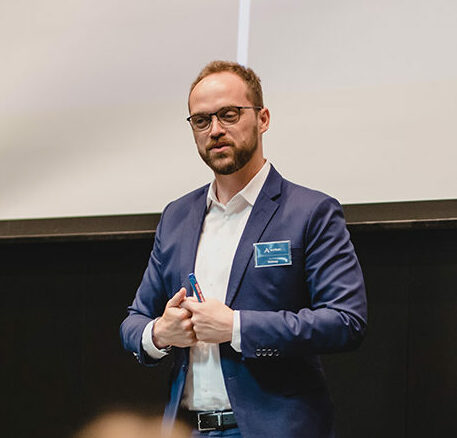 In the words of one of our co-founders:
"We want to support each and every person that steps through our office doors and starts to work for accilium to fulfill their potential."
In conclusion, investing in the training and development of employees is critical to the success of any company.. At accilium, we believe that a strong learning culture is essential to support the fast pace of our business and ultimately shape our success. By investing in our people, we invest not only in their individual success, but also in the success of our business as a whole. We believe that by providing our employees with the opportunities to learn and grow, we create a more engaged and motivated workforce, which ultimately leads to increased productivity and profits for the company.
LATEST INSIGHTS